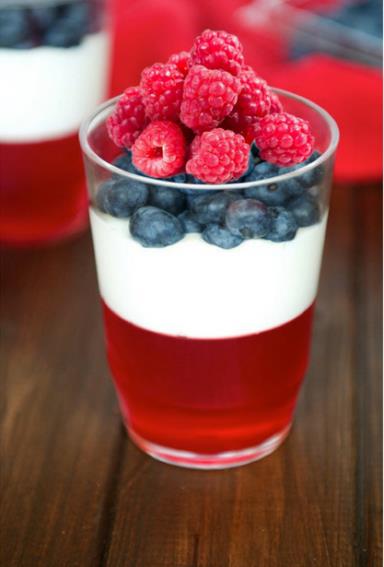 03 Jul

4th of July Fruit and Jello Cup

Ingredients:

Directions:
Prepare Blissful Wellness Raspberry Jell-O as directed on each individual package, depending on how many servings you want to make.
Prepare Blissful Wellness Vanilla pudding mix as directed on box depending on how many servings you chose to make of the Jell-O.
Place in the refrigerator to cool until Jell-O is ready.
Place each packet of premade Jell-O mix into clear plastic cups, leaving space to add the pudding later.
Add pieces of raspberries into the Jell-O and let cook in the refrigerator for 1-2 hours.
Once the Jell-O is solid, top each one off with your premade vanilla pudding. Finally, sprinkle a few blueberries on top to finish off this delicious treat!