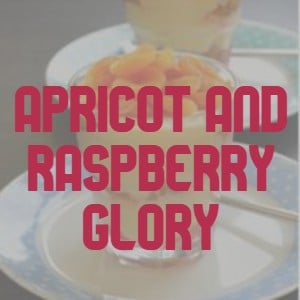 29 Oct

Apricot and Raspberry Glory

In the mood for something a bit sweet, but don't want to sacrifice your diet? We've got you covered. This is a sumputous dessert that can be enjoyed whenever you need a treat. Only 10 carbs but 19g of healthy protein.

Ingredients:
4 oz. apricots, canned in water
1 packet raspberry gelatin mix
4 Tbsp. lowfat plain yogurt (not fat-free)
¼ tsp. vanilla extract 1 cherry
4 oz. hot water
Directions:
Drain the apricot juice and reserve 4 ounces in a bowl. Microwave on high for 1 minute. Add the raspberry gelatin mix and stir until dissolved. Refrigerate until chilled in a shallow container. Turn the jelly out onto a wet surface and with a wet knife, chop it into small dice. [Do you reserve 4 ounces of apricot liquid? Or do you add water to make this amount? When do you use water?] In a separate bowl, mix together the yogurt and the vanilla extract until they are well blended. Slice up all but one apricot half. Layer the jelly, apricot slices and yogurt mixture in a large glass. Decorate with an apricot half and a cherry. Enjoy!
Nutritional Facts:
Calories 121 – Protein 19g – Carbohydrate 10g – Fat 1g – Fiber 1g