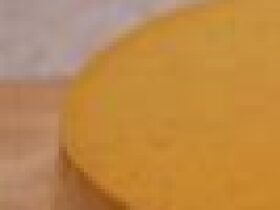 07 Jun

BLISSFUL PUMPKIN CHEESECAKE

Lose Belly Fat fast with this great tasting cheesecake.  Blissful Wellness recipes help you achieve your high protein needs in an unbelievably tasty way!
INGREDIENT ITEMS
(Crust) 1 ½ cups almond meal
(Crust) ½ teaspoon each of ginger and cinnamon
(Crust) 4 Tablespoons melted butter
(Crust) 4 Tablespoons sugar substitute (Splenda/Truvia)
3 (8 oz) packages cream cheese at room temperature
2 ½ teaspoons cinnamon
1 teaspoon nutmeg
¾ teaspoon ginger
¼ teaspoon allspice
¼ teaspoon pumpkin pie spice
½ teaspoon salt
1 ½ cups sugar substitute, or to taste
1 can (about 15 oz) pumpkin
1 Tablespoon vanilla
5 eggs at room temperature
½ cup heavy cream
DIRECTIONS
Preheat oven to 375 F.
Prepare springform pan. Grease the pan well with cooking spray.
Wrap the bottom and sides of the pan in heavy-duty foil. (You'll be baking the cheesecake in a bain marie with the springform pan set in a baking pan half-full of boiling water, so you want to protect from leaking).
Prepare a kettle of water and set to boil.
Combine ingredients for crust, and press into the bottom of a springform pan.
Bake for 8 to 10 minutes, on the middle rack of oven, until fragrant and beginning to brown.
Beat cream cheese until fluffy.
Scrape sides of bowl and beaters.
The mixture will gradually become lighter, and the denser stuff has a tendency to cling to the bowl. You won't be able to incorporate it as well later, so keep scraping.
Add spices and sweetener. Beat/Scrape.
Add pumpkin and vanilla. Beat well, scrape.
Add 3 eggs.
Beat well after each egg is added (about a minute), scrape.
Add cream and beat another minute. Pour mixture into pan over baked crust.
Place springform pan in a larger baking pan and pour boiling water around the sides, filling until water is about halfway up the springform side.
Lower the oven temperature to 325 F. and bake for for 60 to 90 minutes, checking often after an hour.
If water level gets too low, add additional boiling water during cooking.
When the cake is firm to touch but slightly soft in the center, turn off the oven and let the cheesecake sit there for 45 additional minutes.
Remove from oven. Handle large baking pan carefully as the water is hot! Let stand in springform pan until cool.
Remove sides from pan. Cover and refrigerate (preferably overnight).
Prep Time:
20 minutes
Cook Time:
1.5 hours
Ready In:
2 hours
NUTRITION FACTS
Net Carbs: 4 Grams
Fiber: 2 Grams
Protein: 5 Grams
Calories: 285