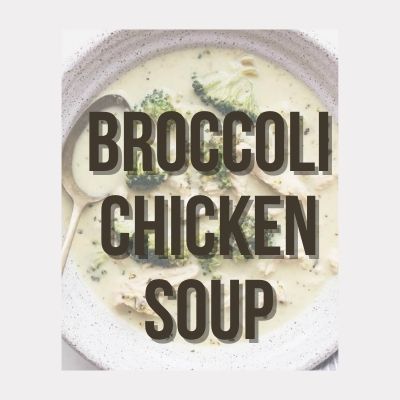 02 Feb

Broccoli Cheddar Chicken Soup

Is there anyone who doesn't feel better after a nice bowl of soup? For centuries, humans have found comfort in soups and stews, regardless of where they live in the world. Today, we toss our hat into the ring with our own soup, made for the diet-conscious individual living in the 21st century who needs some lean protein to help them power through the day, but just as delicious as any other soup out there. It's a relatively simple recipe, consisting of just three main ingredients: broccoli, cheddar cheese, and chicken. It's a great way to 'eat clean' while taking time to savor some yummy goodness in your bowl.

Ingredients

Directions
Make soup as directed
Cook and season chicken add together in pot
Cook till hot
Top with graded cheese of your choice (pepper jack or sharp cheddar are good options)

Enjoy!