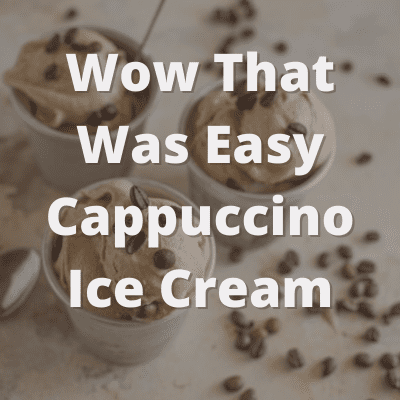 28 May

Wow That Was Easy Cappuccino Ice Cream

Cappuccino ice cream is the best! It's so creamy and delicious, and it has the perfect coffee flavor. Our version combines low carb/high protein Cappuccino with velvety whipped topping for a mousse-like consistency. I can't get enough of it, and now you can enjoy a high protein version thanks to our cappuccino mix!

Ingredients:
1 Envelope BW Cappuccino
1 Cup Fat Free Whipped Topping
Sugar free chocolate chips
Directions :
Mix Both Ingredients Together Until Smooth
Add Sugar Free Chocolate Chips on Top
Freeze For At Least 30 Minutes
Enjoy Your Ice Cream !