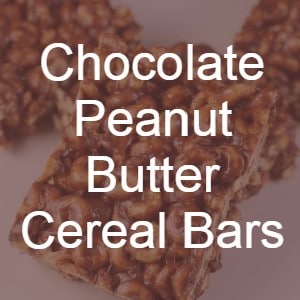 13 Nov

Chocolate Peanut Butter Cereal Bars

Chocolate, peanut butter, and marshmallows are a match made in heaven, which is why you're going to love these chocolate peanut butter cereal bars. More that that, these bars pack 14g of protein per serving, with less than 5g of net carbs, to give you the fuel you need for your busy life.

Directions
Mix BW cereal, melted butter and marshmallow in bowl.
Pour into 8×8 glass pan lined with wax paper, smooth.
Set in fridge for 30 minutes.
Enjoy!