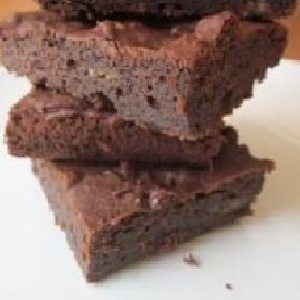 10 Jun

Chocolate Protein Brownies

We all love sweets from time to time, and brownies rank way up there in terms of delicious desserts. However, because we are often weight conscious we may be used to skipping our brownie temptations because we are afraid that it will negatively impact our weight loss goals.

Not to worry, today we've got a fantastic, high protein, healthy chocolate brownie recipe that is going to knock your socks off. Can you believe that brownies are also good for you?
INGREDIENTS
2 Cups Cottage Cheese
6 egg whites, beaten (Or 1 ½ cups if using substitute)
1 egg yolk
½ cup Almond Flour
½ cup Cocoa Powder
1 Pack of Blissful Wellness Chocolate Shake or Chocolate Drink = 1 Cup
Optional: Cinnamon, Nutmeg.
DIRECTIONS
Preheat oven at 350 F
Mix together all ingredients
Spray a brownie pan with a non-stick cooking spray
Evenly spread mixture in container
Bake for 20-25 minutes depending on how you want them (soft or more firm)
Let cool and cut into 12 pieces
NUTRITION FACTS
Calories: 141
Fat: 4.2g
Sat Fat: 1.1g
Carbohydrates: 2.6g
Fiber: 1.6g
Protein: 39g