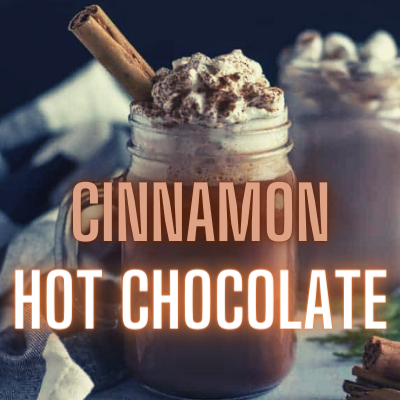 02 Oct

Cinnamon Hot Chocolate

If you had thirty seconds to name ten things that you simply adore on a cool day, I bet a cup of hot chocolate would be on the list, right next to 'snuggly blanket' and 'roaring fire'. Maybe it's because we associate hot chocolate with the carefree days of our youth, but we dare you to try this recipe for cinnamon hot chocolate (a slightly more adult twist on the classic!) and not feel nostalgic. It's easy-peasy and, as always, packed with lean protein to keep you feeling like a kid again.

Ingredients:
1 envelope BW Cinnamon Hot Chocolate (find it here)
4 oz high protein cashew almond milk
2 oz water
1/2 tsp Cinnamon
Fat free ready whip

Directions:
Heat water and milk in mug
Add in BW cinnamon hot chocolate
Top with fat free ready whip and enjoy!