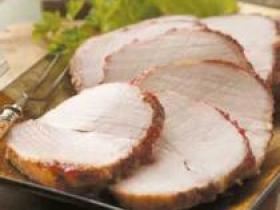 07 Jun

CRANBERRY PORK ROAST PRIMARY TABS

Lose Belly Fat fast with this great tasting dinner.  Great way to enjoy the blissful wellness lifestyle with a home cooked meal.
INGREDIENT ITEMS
1 Pork Roast
1 package Blissful Wellness Protein Beef Bullion Soup Mix https://blissfulnutritionshop.com/product/beef-bouillon-protein-soup
1 jar Walden Farms Calorie Free Cranberry Sauce https://blissfulnutritionshop.com/product/walden-farms-calorie-free-cranberry-sauce
1 cup water
DIRECTIONS
Place the pork into the crockpot, added a jar of Walden Farms Cranberry Sauce and a package of Blissful Wellness Beef Bullion soup mix and crocked on low for about 6 hours…until falling apart!
Prep Time:
10 minutes
Cook Time:
6 hours
Ready In:
6 hours, 10 minutes
NUTRITION FACTS
Each serving has over 25 grams of protein!