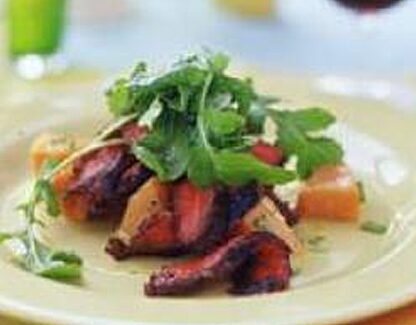 15 May

Cranberry Pork Roast

If you want best weight loss, enjoy this wonderful high protein meal.

Make a great tasting dinner to meet your weight loss and wellness needs, without sacrificing taste!  Give it a try and be as surprised as all of your clients!  You can supplement this great dinner with plenty of other awesome tasting side dishes.  Check out our other recipes for a variety of main dishes, snacks, and even desserts.  Lose weight, great taste high protein meal! Blissful Wellness recipes all have the highest protein amount of any dish and were created scientifically and artfully by Dr. Elyssa Blissenbach to please both the body and the taste buds!
Ingredient Items
1 Pork Roast
1 package Blissful Wellness Protein Beef Bullion Soup Mix https://blissfulnutritionshop.com/product/beef-bouillon-protein-soup
1 jar Walden Farms Calorie Free Cranberry Sauce https://blissfulnutritionshop.com/product/walden-farms-calorie-free-cranberry-sauce
1 cup water
Directions
Place the pork into the crockpot, added a jar of Walden Farms Cranberry Sauce and a package of Blissful Wellness Beef Bullion soup mix and crocked on low for about 6 hours…until falling apart!
Prep Time: 10 minutes
Cook Time: 6 hours
Ready In: 6 hours, 10 minutes
Nutrition Facts
Each serving has over 25 grams of protein!