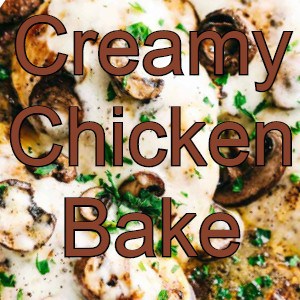 15 Oct

Creamy Chicken Bake

We're into the fall months now and what better time to start treating yourself to stick-to-your-ribs meals that will keep you feeling full? This creamy chicken bake is the perfect meal for lunch or at the end of a long day as you relax with loved ones in the comfort of your home. With just a handful of ingredients and simple prep required, it's quick to put together, and most importantly, it's healthy!

Ingredients:

Directions:
Prepare BW Chicken and wild rice according to package directions.
Add cooked chicken, cream of mushroom soup.
Place in small baking dish and cover with low fat cheese.
Cook on 350 for 15 minutes.
Enjoy your new creation.