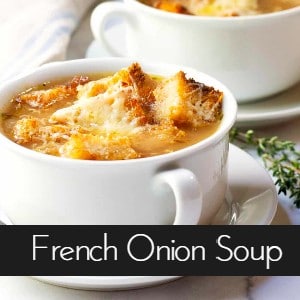 01 Oct

French Onion Soup

Ahhh Paris. Well, if you can't be there in person, at least you can enjoy the cuisine in the comfort of your home. Even better, this is a low-carb version of the classic french onion soup recipe, so you can maintain your figure whilst indulging your taste buds. (Fun fact: this simple treat contains over 30 grams of high-quality protein!)

Ingredients:

Directions:
Make soup as directed.
Break up one package of BW low carb parisien toast and add to soup.
Then add one slice of low-fat cheese of your choice.
Place in toaster over or under broiler for 3-4 min until the cheese melts.
Enjoy your low carb French onion soup mon ami!