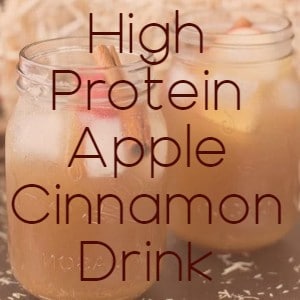 08 Oct

 High Protein Apple Cinnamon Drink

A refreshing, fall-inspired, apple cinnamon drink recipe, suitable for any time of the day. This delicious and simple apple cinnamon drink can be served cold or hot, depending on your preference.

Not only is it delicious, but it packs a protein punch with 15g per serving!

Ingredients:

Directions:
Mix BW Apple concentrate as directed.
Add ¼ tsp of cinnamon.
Garnish with 1 cinnamon stick.
Enjoy some 'me time' with your new creation.