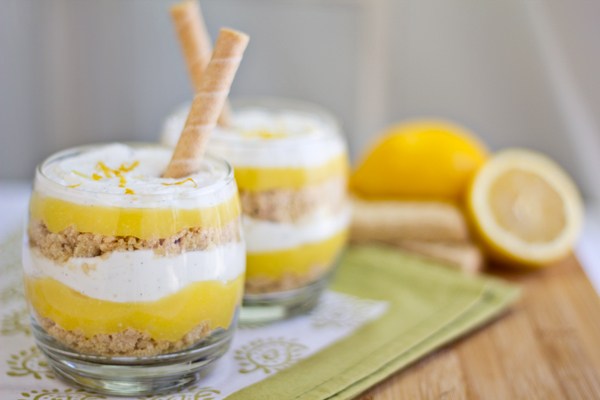 01 Mar

Lemon Meringue Parfait

One of the hardest thing for people with a sweet tooth is to adapt to a diet that is bland, boring, and usually doesn't include dessert. We're here to change that with this amazingly tasty lemon meringue parfait that's easy to make and will satisfy your craving for something rich and sweet, but without any of the guilt. Try this today, we're sure you'll love it.

Ingredients:

Directions:
Using a glass bowl or cup, place ⅓ of the cut up bar on the bottom.
Mix the nutmeg and vanilla extract in ¼ cup of the yogurt and add on top of the bar.
Add a thin layer of whipped topping. Add another ⅓ of the bar followed by the remaining yogurt.
Top with whipped topping. Sprinkle the rest of the bar on top for an excellent presentation. Enjoy!
Nutritional Facts
Calories 150 – Protein 15g – Carbohydrate 18g – Fat 2.5g – Fiber 1g