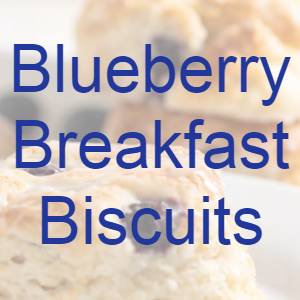 08 Jan

Low Carb Blueberry Breakfast Biscuits

Who doesn't love baked goods? The problem is that, on a low-carb diet, cookies, cakes, biscuits and the like are off the menu…that is, until now! Carbquick is an amazing baking mix with 90% fewer carbs that traditional baking mixes, so when you crave something warm and floury, you no longer have to fight your craving. These delicious blueberry biscuits are a huge hit with the family…perfect for breakfast or any time you want to indulge without guilt. Trust us, if you have a bit of a sweet tooth, these are the thing you've been looking for!

Ingredients
2 cups of Carbquick, all purpose low carb baking mix
1 oz cold butter
1 pinch salt
1/8 cup of heavy whipping cream
1/4 cup water
1 pckg blueberry mug cake
If you're new to baking, making Carbquick blueberry biscuits is super easy and they will be done in under 10 minutes.
Directions:
Preheat oven to 450.
Mix all ingredients until mixed well with a whisk or a hand blender (don't overdo it though…mix just enough, but not more)
Lightly coat cooking sheet with butter, parchment paper, or non-stick spray
Drop biscuits on cooking sheet using a metal spoon
Bake for 8 minutes.
Let cool slightly and then add Walden Farms zero calorie blueberry syrup as desired.


Serves 5
Share and enjoy the yummy goodness!