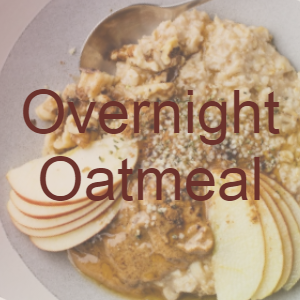 04 Jun

Overnight Oatmeal (High Protein, Low Carb!)

Who doesn't love a nice hot bowl of silky oatmeal in the morning? However, for those who are carb-conscious, oatmeal is almost always a big no-no. But who wants to live without when you don't have to? We solved this problem in one easy step by launching out own, low carb, high protein oatmeal, which you can top off with zero calorie syrup to add the level of sweetness you desire. This low carb oatmeal recipe invites you to experience a powerhouse breakfast — 14 grams of protein and only 6 grams of net carbs! 

Ingredients:

Directions:

Combine oatmeal, almond milk, and water in a microwave-safe bowl, stirring gently until all the oatmeal grains are saturated. Cover, and place in refrigerator overnight. Warm in microwave the next morning and top with syrup. Protip: make several batches at once and store in an air-tight container so you can enjoy your low-carb oatmeal several times a week.