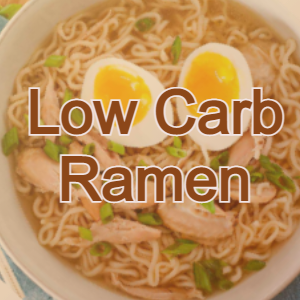 28 Feb

Low Carb Ramen Bowl

For nearly 200 years, Japanese cooks have been perfecting their ramen recipes and passing them down from generation to generation. Ramen is essentially a hearty noodle soup, with many varieties. Today, we put our own spin on this classic to fit the needs of those of us committed to a low carb lifestyle. 

Ingredients:
1 package BW high protein beef bouillon
3 oz baked, steamed, or roasted chicken
1/2 cup shitake mushrooms
1/2 cup diced scallions
1/2 hard boiled egg
Directions:
Bring the beef bouillon to a slow boil on the stove, then set it aside. Prepare the carba nada roasted garlic noodles as directed, and set them aside. Cut the mushrooms to your desired size and fry them on the stove. Mix everything together in a bowl, season to taste with low salt soy sauce, and enjoy!
Don't forget to buy the ingredients, which include BW high protein Beef bouillon, baked, steamed, or roasted beef, shitake mushrooms, scallions, a hard-boiled egg, and carba nada roasted garlic noodles.