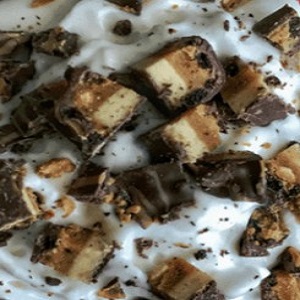 23 Apr

Nutty About This Ice Cream

Let's cool off in style this week. This super-simple treat will bring out the kid in you, while also being kind to your waistline. We don't know of a more delectable way of getting healthy, lean protein. Why not enjoy your diet, right?

Ingredients:

Directions:
Chop up caramel nut bars into pieces
Add to the bowl of cool whip
Mix together and put in a freezer-safe bowl
Let sit for 1 to 2 hrs and enjoy!