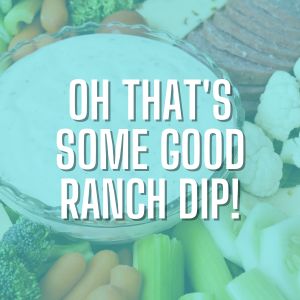 01 May

Oh That's Some Good Ranch Dip

This easy-to-make ranch dip is perfect for any occasion. The apple protein shot gives the dip the slight hint of sweet 'tang' that separates a great ranch dip from a mediocre one. Serve it with your favorite vegetables and enjoy the delicious blend of sour cream and dry ranch mix!

Ingredients:
1 8oz Fat Free Sour Cream
1 Envelope Dry Ranch Mix
Favorite Vegetables Sliced and ready To Dip
Directions:
Mix First 3 Ingredients together in a bowl
Chill At Least 10 minutes
Serve With Favorite Vegetables
ENJOY !!!