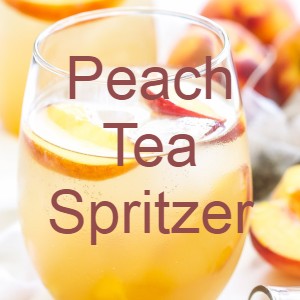 12 Feb

Peach Tea Spritzer For Two

One of my fondest memories was the time I visited a friend who is originally from Vienna, Austria. When I arrived, she immediately offered me a spritzer and was shocked that I'd never had one before. Two sips in and I saw what all the hype was about. Cool, bubbly, and refreshing, what's not to like? And when you combine it with champagne, it's a great way to relax and unwind. Here, at Blissful Wellness, we improve on the traditional spritzer by combining high protein peach tea and low carb champagne so you've got the best of both worlds.

Here's the recipe…share it with a friend on social media who would love this. Better yet, invite them over. After all, this is a recipe for two.

Ingredients:
2 pckgs BW Peach Tea (find it here)
4 oz low carb champagne
12 oz water
Directions
Mix all ingredients together and stir gently.
Pour into two champagne flutes over ice (or a wine glass will do) and enjoy with your besties!