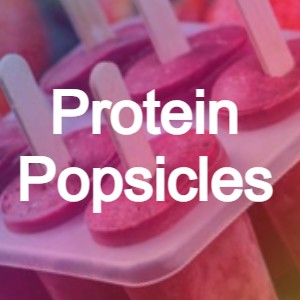 20 May

Frozen Protein Pops

June is just around the corner, and with hot summer days approaching, we'll all be looking for a good way to cool down. Instead of buying high-sugar, high-calorie popsicles, ice cream, or snow cones, here's a great alternative that will also provide you with 15 grams of lean, healthy protein and less than 1 gram of carbohydrates.
1 package BW Variety pack drink mix


Flavors include

Wild Berry
CranGrape
Grapefruit
Lemon Razzy
Pineapple Orange
Strawberry Kiwi

3 oz Diet Sprite

Mix the drink mix with the Diet Sprite, pour into a popsicle holder, put in freezer for an hour, and enjoy!