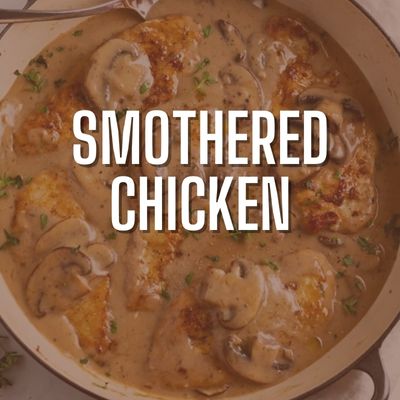 05 Dec

Smothered Chicken

Ingredients:

2 Envelopes BW Cream Of Mushroom Soup

1 Tbsp Vanilla

1 TBSP Heavy Cream

4 lean Chicken Breasts Cooked and seasoned to your liking

Handful Of Scallions

Directions:

Prepare BW Cream Of Mushroom As Directed and Add the Heavy Cream

And Pour Over Cooked and Seasoned Chicken.

Sprinkle Green onions over top and ENJOY !!