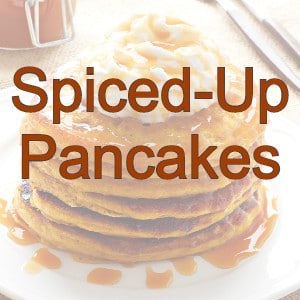 06 Nov

Spiced-Up Pancakes

This week we've got something a little different. This fall-inspired pancake recipe incorporates the warm, hearty tastes and aromas we often associate with this time of year. We're sure you're going to love this easy recipe in the morning.

Ingredients:

Directions:

Prepare pancakes as directed, add cinnamon and vanilla.

Finish with syrup or a quick dab of fat-free whip cream (or both!) AND ENJOY.