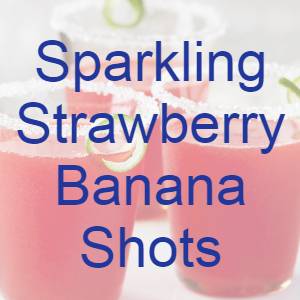 15 Jan

Sparkling Strawberry Banana Shots

Just because the ball already dropped, doesn't mean you can't still party. This week's recipe is dedicated to our readers who, despite watching their waistline, are still young at heart. The recipe itself is dead-simple, and when you use our strawberry-banana gelatin instead of the store brand, you'll get 10 grams of protein per serving! Who said staying healthy was boring?

Ingredients:
2 pckgs BW Strawberry Banana gelatin
5 oz champagne – (fun fact: Champagne is keto-friendly because it has a carb content ranging from just 3 to 4 grams per 5-ounce (150-mL) serving!)
12 oz water
Directions
Bring gelatin mix and water to boil, remove immediately.
Let cool for 1 minute.
Add 5 oz of champagne. Mix well.
Place in individual cups and chill for 30 minutes.