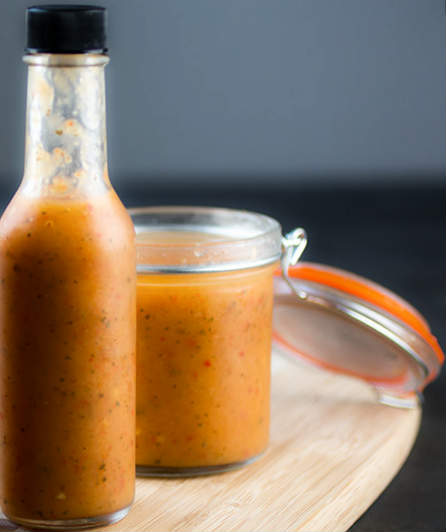 02 Nov

Tangy Peach Mango Sauce

INGREDIENTS:
1 Packet of Blissful Wellness Peach Mango Fruit Drink
1 Packet of Stevia
1/3 cup mango
1/3 cut peaches
3 Tbsp. Water
Optional – hot peppers to taste
DIRECTIONS:
Place mangoes, peaches and water in a small bowl. Cover with plastic wrap; microwave for 30 seconds on high.
Using a whisk or a potato masher, mash up the softened fruit to a consistency that you like. You can add finely diced hot peppers for a kick, if you like.
Stir in the Peach Mango Fruit Drink Mix, which you can purchase here and the sweetener, a little at a time.
Let stand to thicken, stir again. Place in refrigerator for approximately 30 minutes, serve chilled.
Nutritional Facts:
Calories 120 – Protein 15g – Carbohydrate 13g – Fat 0g – Fiber 0g