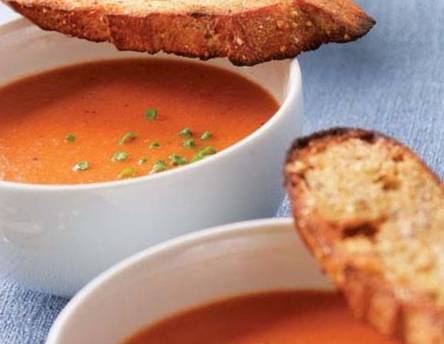 14 Oct

Tomato Bisque with Parisien Toast

Ingredients:
1 packet Blissful Wellness Cream of Tomato Soup mix
½ cup Half-and-Half (or whole milk if preferred)
6 ounces of water
1 tsp Italian Seasoning
Directions:
In a saucepan, bring 6 ounces of water to a boil. Add packet of Cream of Tomato soup, Italian seasoning and Half-and-Half. Serve with low carb toast Parisien for dipping!
Nutritional Facts: Calories 178 – Protein 17g – Carbohydrate 11g – Fat 8g – Fiber 1g