01 Feb

Touchdown Turkey Burgers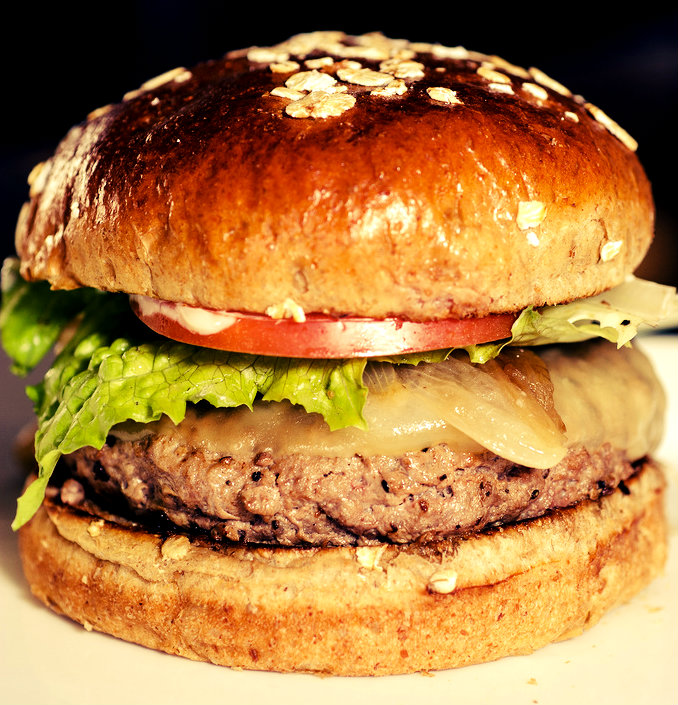 Just days until Super Bowl Sunday, and no matter who you're rooting for, you don't want to fumble on your diet! Here's a great way to get your head in the game early with a delicious and healthy recipe from Blissful Wellness. Introducing the Touchdown Turkey Burger!
INGREDIENTS YOU WILL NEED
FOR THE BURGERS:
1/3 

medium yellow onion

1

 lb

 of ground turkey

1

 

tbs of Worcestershire sauce

2

 tb

s of ketchup

1/2 

tsp of salt

 F

reshly ground pepper to taste

4

 

hamburger buns, preferably whole wheat (you can substitute lettuce leaves for a low-carb alternative)

1

 

tbs olive oil
COOKING STEPS
Use a grater or a food processor to grate the onion. When finished, you'll have approximately 1-2 tbs of finely-grated onion. Drain/discard the onion juice. Next, place the onion into a bowl with the ground turkey and add your ketchup, Worcestershire sauce, salt and pepper. Mix everything together well.
Shape the turkey into four patties being careful to not smush them too tightly…the key to avoiding a dry burger is to gently form your patties, loosely in your hand.
Now add the olive oil to a large nonstick frying pan over high heat. Once the pan is hot, add your burgers, searing them quickly for 30 seconds on each side before turning down the head to medium-high. This helps to seal in the juices. Avoid pressing down on the burgers during cooking…that just removes all the juices and will make the burger dry.
Cook the patties for five minutes on each side. Serve on buns or lettuce, with the condiments of your choice.
Voila! You've now got a healthy, protein-rich, delicious treat to enjoy during the game. Please share this recipe for Touchdown Turkey Burgers with someone you know, and enjoy the game! While you're at it, check out our amazing selection of low carb foods at Low Carb Cabana.