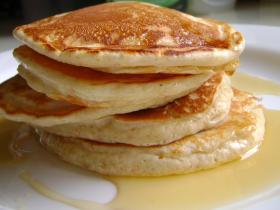 07 Jun

VANILLA PANCAKES

On a weight loss diet? Enjoy Blissful Wellness high protein pancakes for breakfast.   A great way to start your day!
INGREDIENT ITEMS
1 packet of Blissful Wellness Vanilla Pudding
1/2 cup egg beater
water (optional)
DIRECTIONS
Combine pudding mix and egg beater and mix until blended; water is optional for desired consistency. Cook on low heat like you would for a normal pancake and get a delicious low carb, high protein pancake!
Prep Time:
5 min
Cook Time:
5 min
Ready In:
10 min