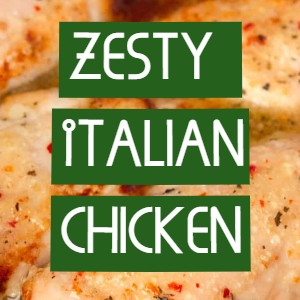 25 Feb

Zesty Italian Chicken

Italy is synonymous with amazing cuisine, romantic architecture, and centuries of colorful history. While trips abroad are temporarily on hold, we've come up with the next best thing to enjoying all that Italy has to offer with this simple, but incredibly flavorful zesty Italian chicken recipe. It takes almost no time to make, and will leave everyone in your family exclaiming 'delizioso' once they take a bite!

Ingredients: 
2 pckgs BW Zesty Italian Cream of Tomato Soup mix (find it here)
4 oz High protein Low carb Cashew/Almond Milk
4 oz water
4 lean chicken breasts
4 oz low fat cheese of your choice
Directions:
Prepare BW Zesty Italian Soup with milk and water.
Place 4 Chicken breasts on baking sheet, season as desired with dry seasoning.
Cover with soup and cheese.
Bake at 350 for 17 to 20 min.
Remove from oven, allow to cool for a couple of minutes and mangiare!