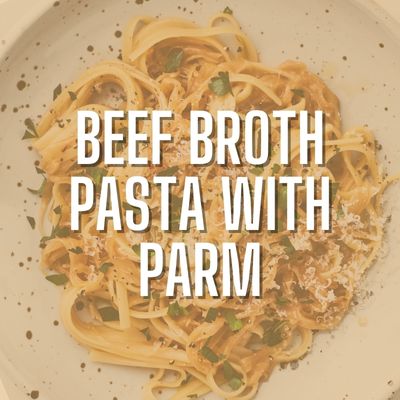 01 Nov

BEEF BROTH PASTA WITH PARM

Ingredients

2 Envelopes high protein Beef Bullion
1/2 onion
1 tbsp i cant believe its not butter
1/2 teaspoon olive oil
1/2 tbsp crushed garlic
4 oz any Carba Nada pasta cooked
1/8 cup freshly grated Parmesan cheese
fresh parsley

Directions

Add Garlic, ICBINB, Onion And EVOO to pan and sauté until tender.

While doing this, prepare bouillon as directed.

Add Cooked noodles and bouillon to pan with garlic and onions.

Stir Well.

Cover with parmesan cheese and parsley.

ENJOY !