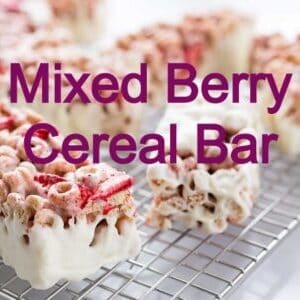 28 Jul

Mixed Berry Cereal Bar

Start your day with a burst of berry goodness! Indulge in this delightful Mixed Berry Cereal Bar, packed with wholesome ingredients and a touch of sweetness. It's the perfect way to fuel your mornings with a smile.

Ingredients

·         2 pckgs Blissful Wellness Mixed Berry Cereal

·         2 TBSP Walden Farms Marshmallow Dip

·         1 tbsp agave nectar

Instructions
Line a baking tray with baking paper and set aside.
In a large mixing bowl, Mix all ingredients and set aside
Spray Lined baking tray with PAM
Press cereal mixture into baking pan and set in refrigerator for 1 hour
ENJOY !!
Notes
Cereal bars are fine at room temperature but it's better to keep them in the freezer or fridge for a more pleasant texture.