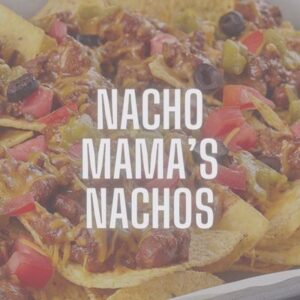 31 May

Nacho Mama's Nachos

Get ready for a fiesta of flavors with these Nacho Mama's Nachos! Loaded with zesty vegetable chili, lean ground beef, and melted low-fat cheese, this guilt-free twist on a classic favorite will have you dancing with delight.

Ingredients:
1 BW Envelope Vegetable Chili
1/4 Cup Lean Ground Beef Cooked
1/4 Cup Shredded Low Fat Cheese
Dollop Low Fat Sour Cream
Scallions
Directions :
Prepare Chili As directed
Mix In Cooked Beef
Arrange Chips on Plate
Top With Chili, Cheese, Sour Cream and Scallions
ENJOY !!!