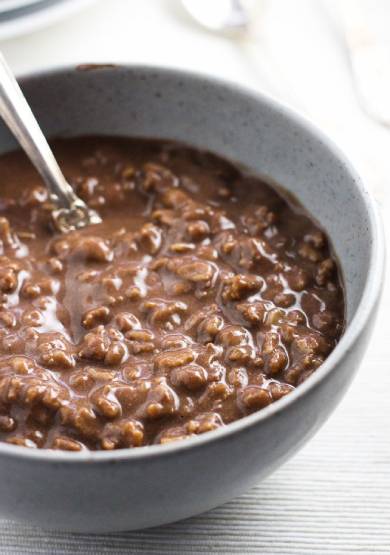 06 Nov

Holiday Chocolate Oatmeal Delight

Ingredients:
1 packet oatmeal with apple and cinnamon
1 packet chocolate pudding mix
5 oz. water (or more)
½ cup low-carb ice cream, optional
Directions:
Prepare oatmeal according to package directions.
In a separate bowl, combine the pudding mix with 5 ounces of water.
Combine the pudding and prepared oatmeal; mix them thoroughly, adding additional water as needed, 1 tablespoon at a time.
Add ice cream on the side.
Nutritional Facts
Calories 280 – Protein 32g – Carbohydrate 20g – Fat 8g – Fiber 2g