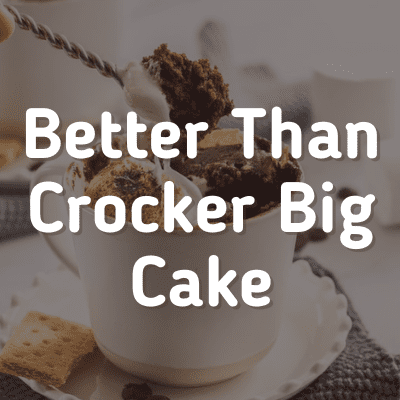 01 Aug

Better Than Crocker Big Cake

This delicious chocolate cake is perfect for any occasion! Made with rich, dark chocolate, graham crackers, and topped with marshmallow it is sure to please everyone's sweet tooth. It's like a giant s'more! The cake is moist and fluffy, with just the right amount of sweetness. Serve it with a dollop of zero cal marshmallow dip for a truly decadent treat.

Ingredients:

Directions :


Add Crushed Graham Cracker To Mug Cake Mix
Prepare As Directed
Scoop Marshmallow on Top

Enjoy !