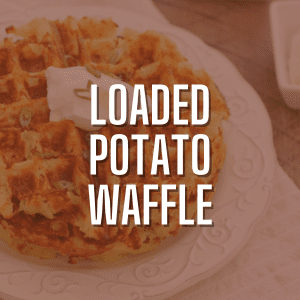 01 Aug

Loaded Potato Waffle

This loaded potato waffle recipe features the delicious combination of bacon, cheddar, and mashed potatoes. With just a few simple steps, you can create a whimsical, mouthwatering dish that is perfect for any occasion. This tasty dish is ready to be enjoyed and is sure to be a hit with family and friends alike.

Ingredients:


Directions:
Mix contents of 1 packet with 1/2 cup of cold water in a bowl
Use mini waffle iron and coat with Pam cooking spray
Cook for 4 minutes and check to see if done
Use toppings as desired
Enjoy!