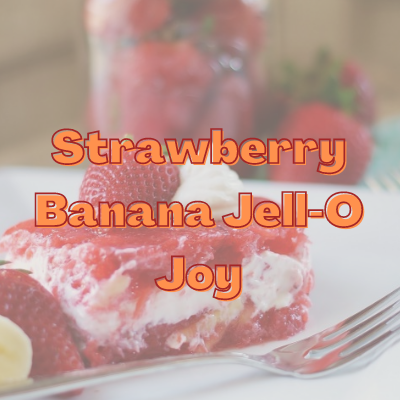 04 Apr

Strawberry Banana Jell-O Joy

Let's be frank: we always love jello when it's served at a party or a friend's house, but we probably don't make it that often at home. We're here to fix that. This healthy recipe is full of protein (15g per serving!) and all the flavor you love, without the sugar and calories. It's so easy to make and refreshing, you'll feel like a kid again. This is a perfect desert or snack for warm weather.

Ingredients:


Directions :

Mix All Ingredients together.

Pour into glass bowl

Top with whipped cream

Chill 1 Hour

Enjoy your treat!